Nintendo's Prominent Presence In Apple's Announcement
Apple is known to make a big splash during their special events. The company strives to present the public with the need-to-know business updates and, of course, the current buzz surrounding their latest technological advances. The tech juggernaut has a handful of events like this a year. This year's September event showcased a lot of what's been going on in their creative labs, but out of the many announcements, two stood out to me as a gamer. Those were the coming of a new Mario game for the iOS App Store and a Pokemon Go app for the Apple Watch.
It was extremely delightful to see that Apple has realized just how big the video game market has become and the importance of creating a connection with large developers, like Nintendo, who together can bring the fans the content we've always wanted. This is monumental for the gaming world, because it's opening the door for more Nintendo games to be released on the iOS app store in the future.
Before this, players were forced to bypass the allotted iPhone environment and download emulators in order to play their favorite titles on their cellular device.
This collaboration is something that should have happened ages ago, but due to behind-the-scenes business factors, it just never came to fruition. The coming of Super Mario Run is only the beginning. Smart move, Apple!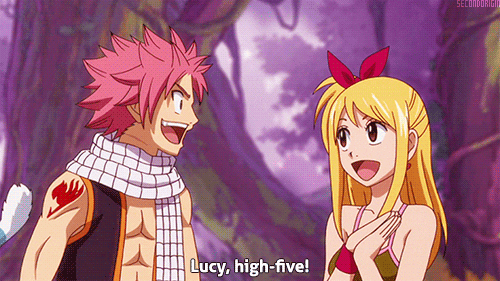 Super Mario Run - When Shigeru Miyamoto was called out onto the stage to introduce what I think is going to be the first of many Apple + Nintendo collaboration projects, I internally freaked out (in a good way).

It felt like they were combining an aspect of E3 into their event which shows their commitment to connect with the gaming community.
The game itself looks like it has the potential to be yet another overly addictive smartphone application (which I'm completely in favor of).
The gameplay resembles the basic Super Mario Bros. environment that's available for the Wii and Wii U. The mechanics seem as simple as get-Mario-from-point-A-to-point-B just by tapping your screen. Super Mario Run will also have a leaderboard section so that you can compete with your friends and players around the world for the best completion times and scores. To top it all off, they've made it so you pay for the game only once and never have to worry about in-game purchases or extra expenses. So once you buy it, you have access to the full game.
Pokémon Go Apple Watch App – Just when I thought the Pokémon Go marketing couldn't get any better, they partner with Apple and create an app extension that's compatible with the Apple Watch. For those trainers who were on the fence about getting a smartwatch, here's a few good enough reasons to invest in one.
Trainers who have the watch and app downloaded will be able to monitor their incubated egg's progress right from the watch home screen.



You will also be able to start a workout and have your Pokémon Go app active in the background. As you run, the watch will alert you of nearby Pokémon, Pokéstops, and your egg hatches.

Finally, once you finished your workout, you will get a summary of your workout stats and your Pokémon Go stats, all done without having to constantly look at your phone.

Mario and Pokémon were an amazing addition to Apple's announcement lineup.
Editor's note: The author is confused about Nintendo's absence from the iOS App Store. It is Nintendo that has avoided putting their top-selling intellectual property on any third-party device. Mario has not appeared on any other major computer systems before. That has always been Nintendo's choice, not Apple's, Microsoft's, Sony's or Sega's. Only pressure from Nintendo stockholders has been able to change this attitude. Apple, for its part, has indicated it has been willing to have a Mario game since the Apple II days of the 1980s.